Our research, FaceLooks, the study on a wearable device to measure face-to-face behavior, has been accepted for publication in a future issue of the MDPI Sensors.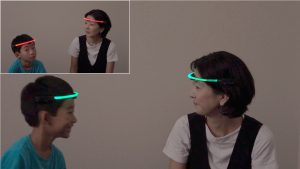 Taku Hachisu, Yadong Pan, Soichiro Matsuda, Baptiste Bourreau, Kenji Suzuki:
FaceLooks: a Smart Headband for Signaling Face-to-Face Behavior,
Sensors, vol. 18, no. 7, 2066, 2018.